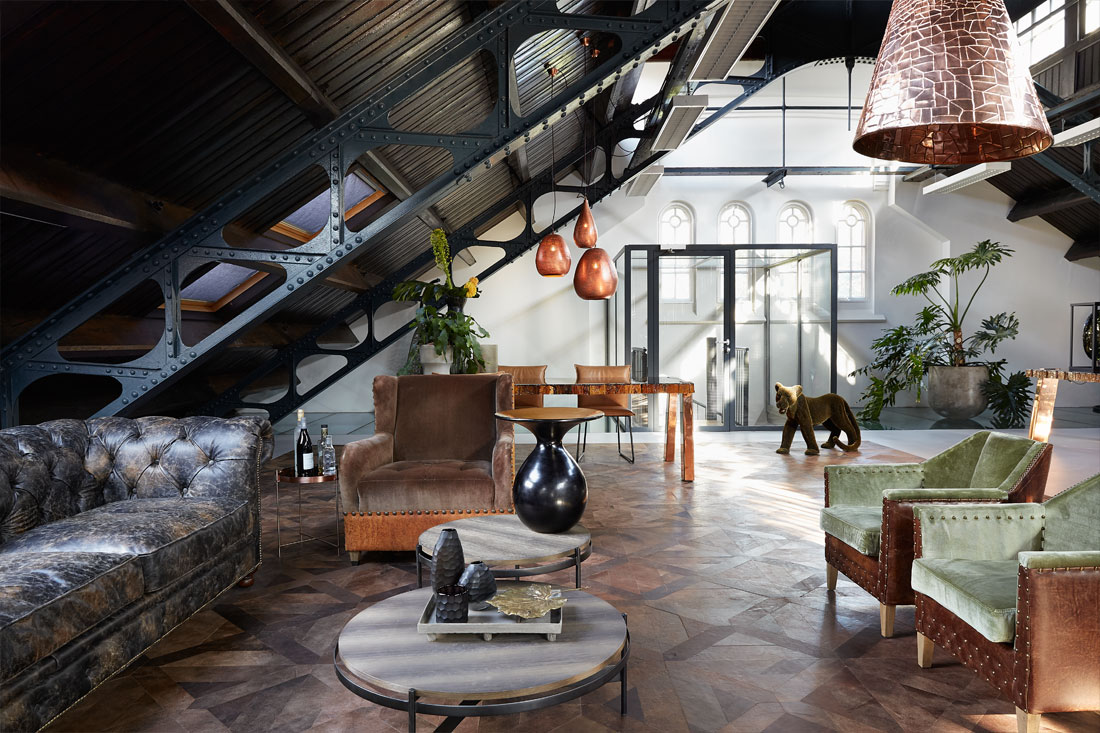 LOFT OFFICE
An office, meeting point, work space nearby the water tower of Amsterdam. An office of 1000 m2 in a 19th century building with a classic front but up to date inside.
The two young and dynamic owners of Advidi wanted a lot of space for meetings but also areas to lounge. They also wanted a real kitchen so healthy food can be made for their staff. All their wishes have become reality. A custom made kitchen with highly professional equipment. Many places to sit, huge desks, XL lamps, and rooms decorated with many plants and trees.
A great place to be and to work in.