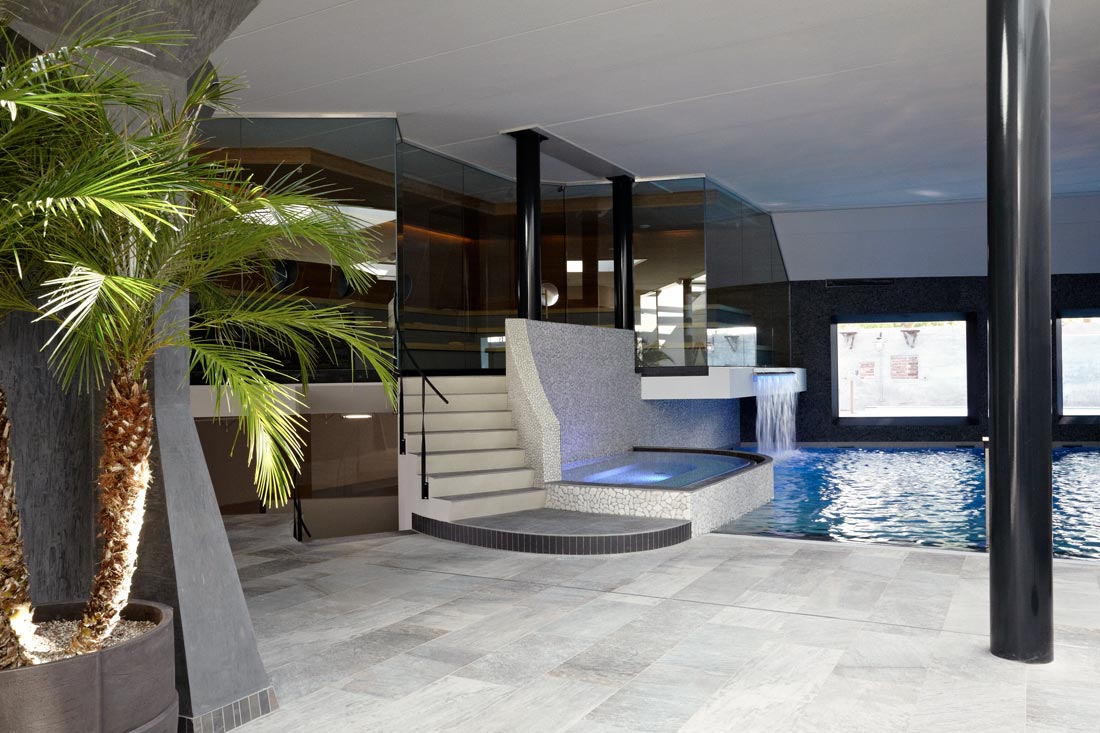 WELLNESS RESORT & HOTEL
The centuries old fort in which Fort Resort Beemster is located, is part of the Stelling van Amsterdam (Defence Line of Amsterdam) and was designated as a UNESCO World Heritage site. In order to ensure the facade remained intact, one had to dig up to a dept of ten metres. The walls – which at some points are two metres deep – were sawn through in order an avenue of zlight, allowing the daylight to enter into the greatest of depths.
Almost everything was done manually, due to the unusual configuration of the rooms; from the gold-leafed hammam to the glass walkways. Each piece of furniture in this place was created by Osiris Hertman. All is not what is seems; the 'pebbles' in and around the swimming pools are in fact specially baked tiles, since real pebbles would become tarnished due to the chlorine.